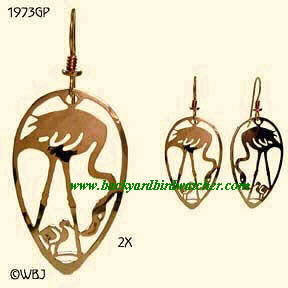 Wild Bryde Flamingo Feeding Chick Earring
WB 1973
Flamingo Feeding Chick Earrings
* Beautiful 14K gold plated hand hammered finish.
* 14K gold filled earwires for pierced ears.
* Produced by skilled artisans in the USA.
Earrings come with a lifetime guarantee from the manufacturer.
The picture is approximate size(larger image is 2 times the size). Everyone likes to watch the Flamingos!