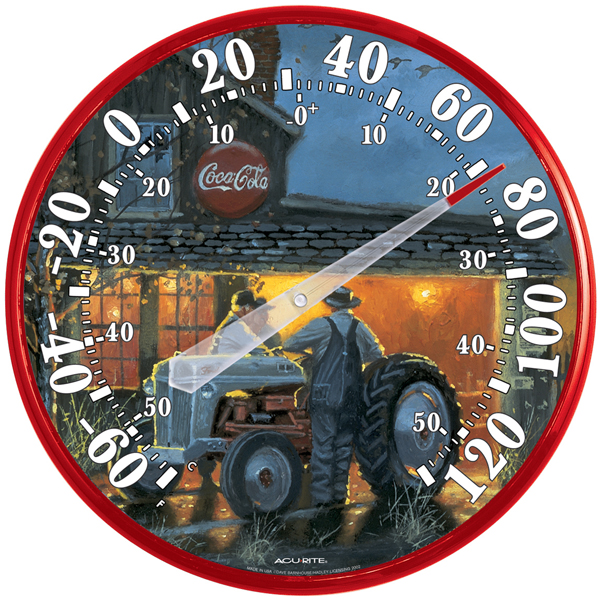 Chaney 12.5" Shop Talk Thermometer By David Barnhouse
C-CI01782
Indoor - Outdoor Designer Edition Thermometers
Shop Talk
12-1/2" dial thermometer. Art by David Barnhouse
Beauty and function, along with a competitive price, make the Designer Edition line of thermometers the best value from Acu-Rite®. Bright, bold colors and easy-to-read numbers are combined with accurate and dependable quality that is part of all Acu-Rite® products.