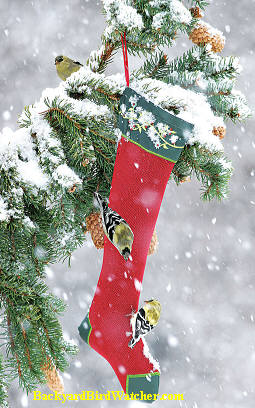 Holiday Nyjer Finch Stocking
GC-DC76601
Holiday Stocking draws goldfinches galore!
Fill this embroidered holiday stocking with Nyjer seed, a favorite seed for all finches. The Velcro closure at the top opens easily for filling and closes securely.
Polyester mesh.
Hanging loop is 3-1/2 inches long, stocking is 17 inches long.
Holds 1-1/2 lbs. of Nyjer seed.